WHO WE ARE
Challenging ourselves to bring new and original ways of thinking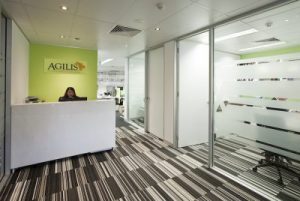 OUR PHILOSOPHY
Not every business has a strong name with equally meaningful and robust definition. We believe we do. Our name tells our story.
'Agilis' in Latin means 'agile'. It means we can move easily, nimbly and quick.
Unlike many other more rigid accounting and business advisory companies, we are quick to act when helping you – our clients – through changing economies, government policy, from remote or distant
locations, and through different phases of your business. This is our commitment to you – it's what we're good at – it's our core philosophy.
The jaguar in our visual identity was selected because it's one of the most agile creatures in existence, and it symbolises strength and protection, which is how we help you with your financial future.

"Agilis is a firm that genuinely works for the betterment of clients and provides recognition to its employees when they work hard. Working with Agilis also means more diverse job experiences, challenging opportunities and responsibilities, a high level of team spirit towards achieving goals, good cooperation between management and fellow staff members, and on-the-job training"
NISHAN FERNANDO • ACCOUNTING AND BOOKKEEPING SPECIALIST