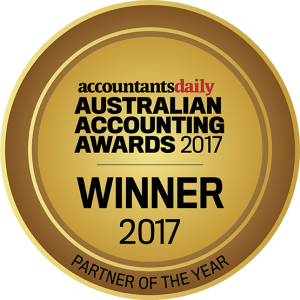 2017 Winner- Australian Accounting Awards
Agilis' Bert Girle has been announced as the winner of the Australian Accounting Awards as Partner of the Year.
The Australian Accounting Awards is a national awards program recognising excellence across the entire accounting industry and we are proud to be mentioned in this way.
This award recognises an "outstanding partner in the accounting industry, who most effectively shaped their firm's success in the 2016 calendar year". Congrats to Bert and all of our clients who made this all possible!
Don't just take our word for it!
With hundreds of happy clients right across Australia, why not have a listen to a few of them and see for yourself just how good it feels to be an Agilis client!
WHO WE ARE
Agilis is a client-first accounting practice thats specialises in individual tax right through to company and business advice. We pride ourselves on ensuring we take the hassle out of tax for every business.
WHAT WE DO
From individual returns, Company setups right though to Self Managed Super Funds and Trusts, we're the experts that will ensure you have the right structure for your personal or business needs.
WHERE WE WORK
With two offices in Brisbane, we're sure to be just around the corner from you. Can't make it to our office? No problem! We can assist via telephone or skype- whatever suits you!
QUESTIONS ABOUT TAX & YOUR ENTITLEMENTS? ASK OUR EXPERTS.
LET'S WORK TOGETHER
We work as a single united team with offices across Brisbane to give our clients the highest quality advice possible at a location convenient to them.