CHECKLISTS
Improving your Agilis experience…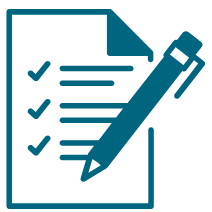 CHECKLISTS
There is often confusion surrounding what deductions can be claimed in a Tax Return.
To help simplify this, we have created a list of Tax Return Items To Consider this tax season, that may be relevant to you – which you can download below. 
To maximise your deductions and ensure that your Tax Return is complete, please review the items on the form and advise your Accountant if any apply to you.

"Agilis is a firm that genuinely works for the betterment of clients and provides recognition to its employees when they work hard. Working with Agilis also means more diverse job experiences, challenging opportunities and responsibilities, a high level of team spirit towards achieving goals, good cooperation between management and fellow staff members, and on-the-job training"
NISHAN FERNANDO • VIRTUAL CHIEF FINANCIAL OFFICER