Just saying someone is working for you as a contractor, even if both parties agree, is not enough to prove this legal relationship.
Learn the difference between a contractor and an employee with this guide to the seven contractor warning signs.
There are complex rules surrounding whether a worker is an employee or independent contractor. Getting your assessment wrong can be extremely costly.
An independent contractor is a worker who is responsible for delivering a certain result, and he or she decides how to achieve that result. The level of control (exercised by the contractor) is what distinguishes a contractor from an employee.
Employees, however, are workers who operate under your instructions. You tell them what to do, how to do it and when to do it.
Experts in this area of employment law, often talk about the following seven warning signs that your contractor may be considered an employee.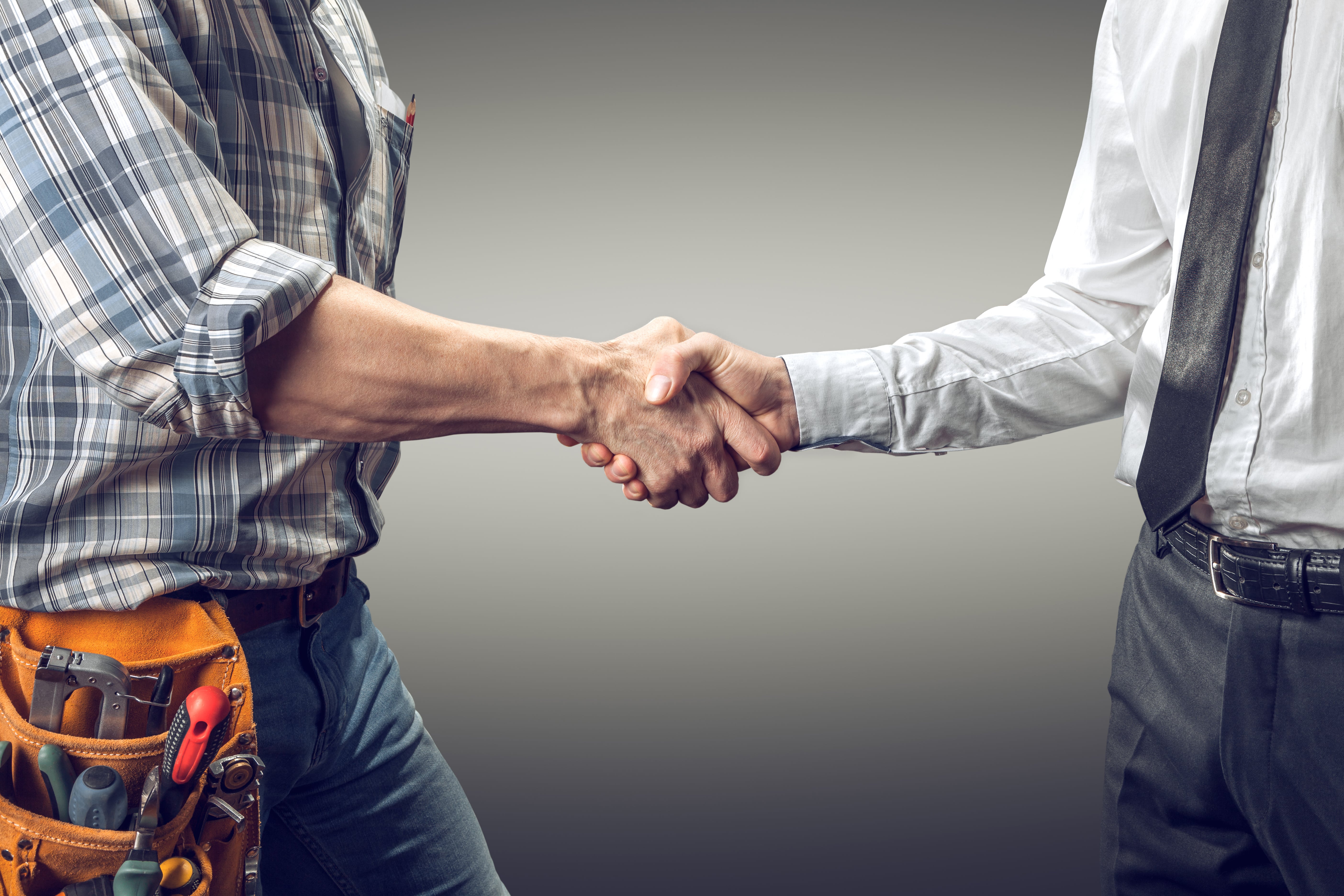 These seven warning signs are:
1. You define the work hours
Generally, independent contractors do the job as they see fit. They set their own hours and work how and when they want. And they get paid by the project – never on an hourly basis.
2. You provide equipment or supplies
Independent contractors are expected to supply their own tools, equipment and supplies. As independent professionals, they should be expected to supply any and all tools necessary to complete the project they have been contracted to complete.
3. An indefinite relationship
The more permanent, open ended or long-term the relationship, the more likely the worker will be considered an employee. Remember, contractors are engaged on a temporary basis, usually to complete to a specific project.
4. No invoices
The contractor should be treated as a vendor under accounts payable. The contractor should provide you with invoices which include a valid ABN and, if applicable, a registered business name. Payment cheques should be written to that business name or a deposited in the business bank account.
5. Contractor only works for you
Independent contractors typically work with multiple clients. Contractor status is more apparent if the worker is servicing other customers at the same time he or she is handling your project.
6. No contract in place
You should always have a signed agreement in place with each contractor. It should be legally drafted and called "Independent Contractor Agreement" so there's no question about the intent of the relationship. The agreement should, at the very least specify how much you are going to pay for the project and under what terms.
7. Performing core business services
Ideally, contractors should provide supplemental services but not the core services of your business. If your business is plumbing and your contractors are laying plumbing pipes, it could be considered an employee relationship. If, however, your contractors are supplying machines and digging ditches in which to lay the plumbing pipes, then it is more likely be considered a true contract arrangement.
If you are unsure of the status of your contractors, discuss with your accountant. If necessary, get some advice from an appropriately qualified employment lawyer.
For more help with determining whether you have contractors or employees, call us on 07 3510 1500, email office@agilisaccountants.com.au or reach us on Messenger below.