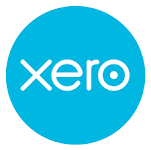 Xero are improving automatic superannuation to make it easier for you to manage, track and pay your contributions.  As a result they are moving to a new superannuation payments clearing house.  To make sure you can process super payments without any worries, you'll need to update your superannuation registration.
Updating your superannuation registration in Xero is simple and should take just a few minutes.
Login to Xero
Navigate to the Superannuation tab.
Make sure there are no batches in pending approval or approved pending processing
Click on the Update Registration button and follow the prompts.
For a demo of updating your registration, watch this video.  You can also refer to the superannuation info in the help centre.