It goes without saying that running a business requires careful financial management and strategic decision-making. At different stages of growth, businesses face unique challenges that demand expert guidance to navigate successfully.
This is where a Chartered Accountant can play a pivotal role. A Chartered Accountant is not just a number-cruncher, but a trusted advisor who brings specialised knowledge, industry experience, and valuable insights to the table.
At Agilis, we understand the significance of having a skilled and reliable Chartered Accountant by your side as you build and expand your business. In this post, we will explore the essential factors to consider when hiring a Chartered Accountant for your business. From qualifications and experience to communication skills and more, we will provide you with a comprehensive guide to help you make an informed decision that aligns with your business goals.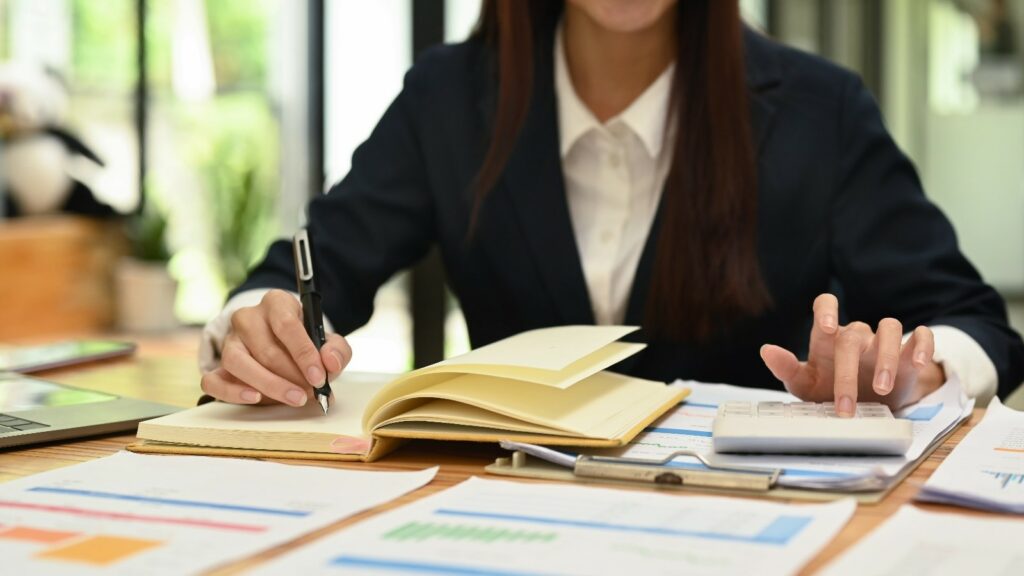 Understanding the Role of a Chartered Accountant
When it comes to managing the financial aspects of your business, having a Chartered Accountant on your team can make all the difference – but what exactly is a Chartered Accountant, and what role do they play?
A Chartered Accountant is a highly qualified financial professional who is recognised for their expertise in accounting, auditing, taxation, financial management, and business advisory services. They possess an in-depth understanding of financial regulations, laws, and standards, ensuring compliance and accurate reporting to businesses of all sizes and across various industries.
A Chartered Accountant brings a wide range of advantages to your business. Some key benefits include:
Expert Financial Guidance
Chartered Accountants are equipped with extensive knowledge and expertise to offer valuable commercial financial guidance tailored to your business's specific needs. They assist you in making informed decisions and devising strategies for sustainable growth and increased profitability.
Compliance and Accuracy
With their up-to-date knowledge of financial regulations and accounting standards, Chartered Accountants ensure that your business remains compliant with all the necessary requirements. They meticulously handle reporting obligations, reducing the risk of penalties and legal issues.
Save Time and Resources
By outsourcing your financial management to a Chartered Accountant, you can redirect your focus and resources towards core business activities. They are able to efficiently handle financial tasks, freeing up your time and resources to concentrate on strategic initiatives that drive business success.
Encourages Growth
Chartered Accountants can assist in setting realistic goals, developing effective financial strategies, and optimising your business's overall financial performance. With their in-depth financial analysis and insights, Chartered Accountants empower you to make well-informed decisions that propel your business forward.
Risk Management and Mitigation
Chartered Accountants possess a keen eye for identifying potential financial risks and implementing measures to mitigate them. By assessing and addressing risks in a proactive manner, they help safeguard your business's assets and financial stability and protect it from potential threats.
Strategic Tax Planning
With their in-depth understanding of tax laws and regulations, Chartered Accountants can help minimise your tax liabilities while ensuring compliance. They can develop effective tax planning strategies, identify available tax incentives, and ensure that your business meets its tax obligations promptly and accurately.
Read More: 3 Reasons to Partner Your SMB with a Business Accountant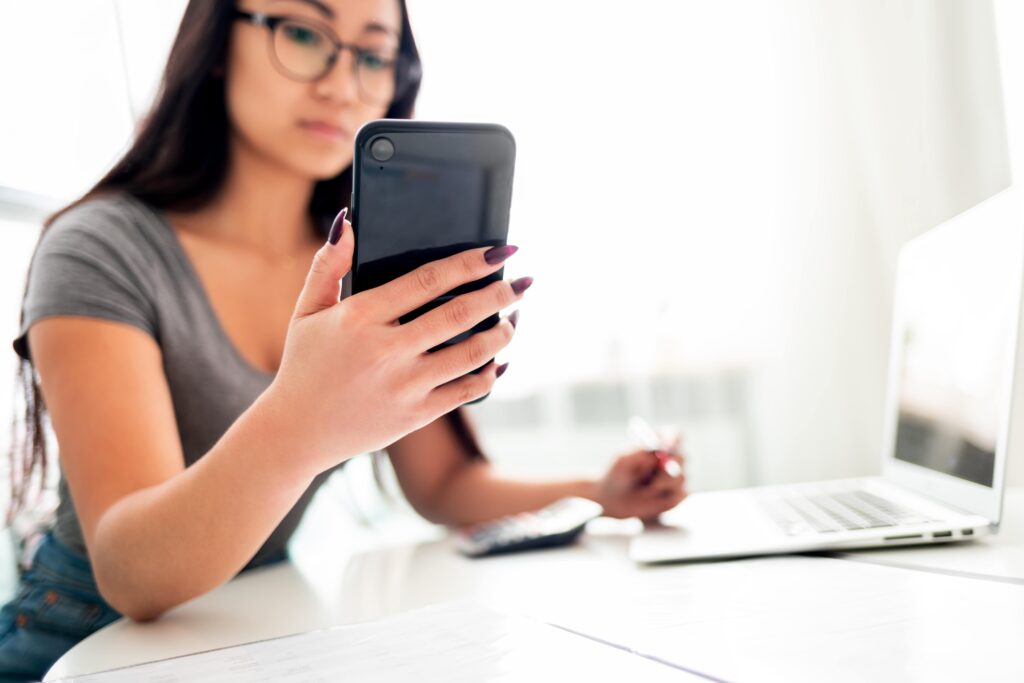 Factors To Consider When Partnering With a CA
Choosing the right Chartered Accountant (CA) for your business is a critical decision that can have a profound impact on your financial success. Partnering with a CA goes beyond hiring a mere service provider – it involves establishing a collaborative and trusted relationship with a financial expert who understands your business goals and can help you navigate the complex world of finance.
Assessing Your Business Needs
When it comes to hiring a Chartered Accountant (CA) for your business, it's crucial to begin by assessing your specific business needs. Understanding your financial requirements and identifying the accounting and financial challenges you face will help you determine the scope of work for the CA.
For example, you may require assistance with financial statement preparation, tax planning, budgeting, or providing financial advice for strategic decision-making. Clearly defining the scope of work will help you communicate your expectations effectively and find a CA who can fulfil them.
Qualifications and Professional Certifications
One of the most important factors to consider when selecting a CA is to examine their qualifications and professional certifications. This demonstrates a CA's comprehensive knowledge, competency, and adherence to professional standards.
Look for CAs who are affiliated with recognised accounting bodies such as the Certified Practicing Accountants (CPA), The Institute of Public Accountants (IPA) and Chartered Accountants Australia and New Zealand (CA). These bodies have rigorous certification processes, ensuring that their members meet stringent criteria and adhere to ethical guidelines.
Industry Experience and Specialisations
It is important to consider that not all chartered accountants specialise in the same sectors or industries. While they may have the relevant financial knowledge, Chartered accountants with relevant experience in your sector will possess valuable insights and a deep understanding of the financial dynamics specific to your industry. Their familiarity with industry trends and best practices can prove invaluable in addressing your business's financial needs effectively.
Read More: Accounting & GST for Small Businesses: What You Need to Know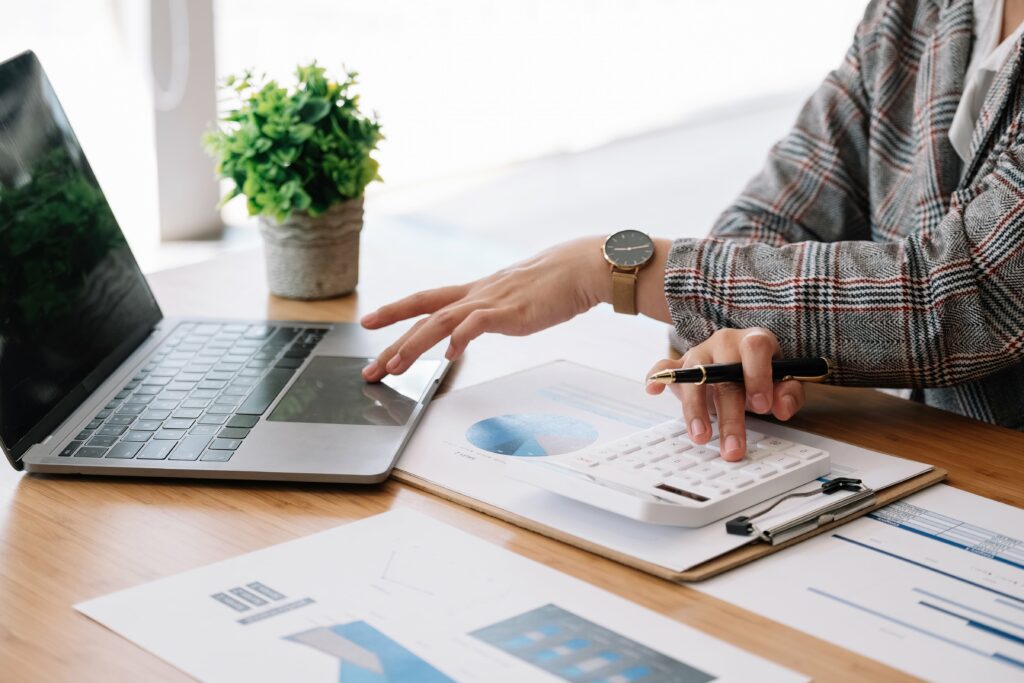 Communication and Interpersonal Skills
Effective communication is vital in the accounting field. Chartered accountants need to clearly articulate complex financial information, strategies, and recommendations in a clear and concise manner to stakeholders, including clients, colleagues, and regulatory bodies. These strong communication skills ensure that financial concepts are understood accurately, minimising the risk of misinterpretation or errors.
Assessing a Chartered Accountant's (CA) communication skills can be challenging without working with them for an extended period. However, during the initial consultation and meeting, CAs should demonstrate their ability to establish rapport, foster trust, and cultivate relationships.
Effective communication is not just about conveying complex financial information; it also involves active listening and understanding your business's unique needs. A skilled CA will ask pertinent questions, listen attentively, and show genuine interest in understanding your goals and challenges. They should be able to adapt their communication style to suit your preferences and provide clear explanations that are tailored to your level of understanding.
Technology and Software Proficiency
In today's modern financial landscape, technological advancements have revolutionised financial management, offering sophisticated software and tools that automate processes, improve accuracy, and provide real-time insights.
When choosing a chartered accountant, be sure to inquire about their expertise with specific software packages relevant to your business, such as QuickBooks and Xero. A CA well-versed in these software tools will allow for seamless collaboration and data exchange, enhancing the accuracy and efficiency of financial management processes.
Services Offered and Pricing Structure
Every business is unique, and when seeking financial services, it is crucial to find a Chartered Accountant (CA) who offers services and solutions aligned with your goals and challenges. However, it is equally important to consider their pricing structure and fee arrangements. Pricing can vary based on factors such as the complexity of services, required expertise, and scope of work. To ensure transparency and understanding regarding the costs associated with their services, open discussions about pricing with the CA are essential.
Reviews and Recommendations
Reviews and recommendations can provide valuable insights to help you make informed decisions. By taking advantage of online platforms and review sites you can gain insights into the strengths, weaknesses, and overall satisfaction of clients who have worked with the CA you are considering. Testimonials can also shed light on specific areas of expertise or industries that the CA excels in, allowing you to assess their suitability for your business.
Read More: Promoting Wellbeing In The Workplace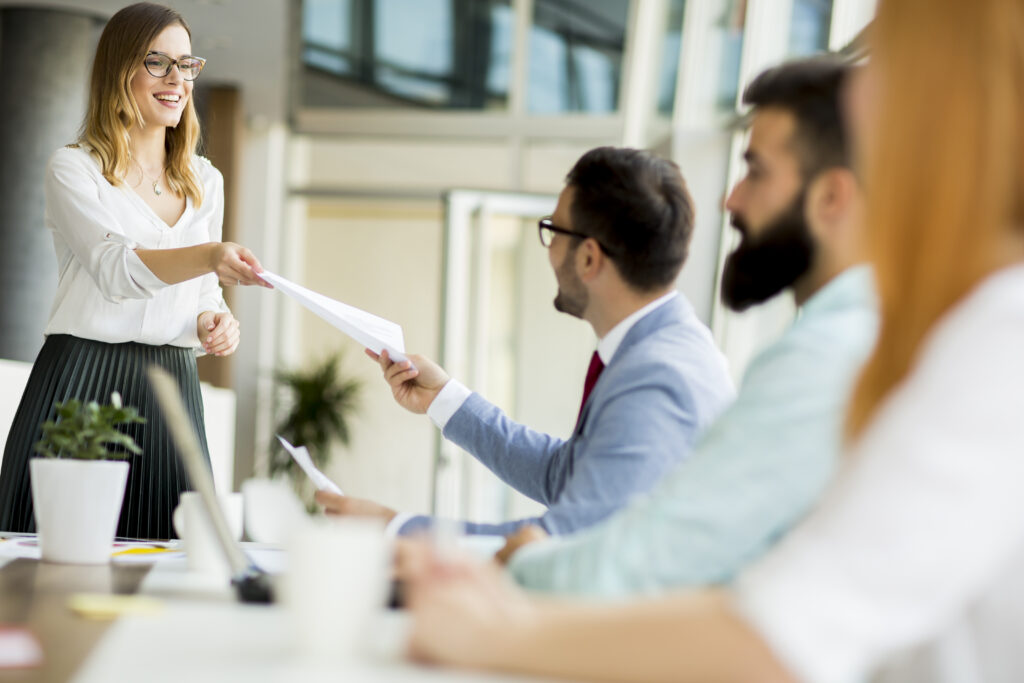 Tailored Solutions for Financial Success
Ultimately, the goal is to find a Chartered Accountant (CA) who not only possesses the necessary qualifications and expertise but also understands your business, communicates effectively, leverages technology, and provides tailored solutions to drive your financial success. By considering these factors, you can ensure that the CA you choose is the right fit for your business's unique needs.
Agilis CA embody these qualities and more. Our team of highly skilled and experienced CAs in Brisbane are committed to delivering exceptional financial services tailored to your specific requirements. With a deep understanding of diverse industries and extensive expertise in various financial areas, we bring valuable insights and strategies to help your business thrive. Contact us today to learn more about how we can help you achieve your goals and navigate the ever-changing financial landscape.