WHO WE ARE
Challenging ourselves to bring new and original ways of thinking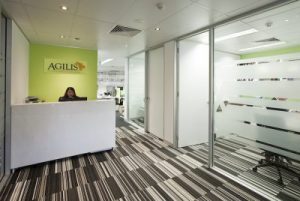 SOLUTION FOCUSED ACCOUNTING
Some businesses think that getting the help of their local accountant is all they need. But we are not just your nearby street corner accountant, we are so much more.
Not every accountancy firm can offer you the experience and knowledge we can, or the diversity of skills and global exposure, or the invaluable business advisory service we do.
We do not even need to be based in the same city as you to work together, because our technology
allows us to assist you no matter how geographically distant or remote you are. In fact, we have many clients based in regional areas and in mining towns.
Our clients come to us from all walks of life and industries, which means we have proven experience tackling all sorts of situations. We work with all scales of businesses, from sole traders, to mum'n'dad businesses, through to companies with a net worth in the range of $25 million.
Our client list ranges from medical professionals, to tradespeople, mining executives and owners, IT professionals, media and communications, to property investors, developers and mortgage consultants. And that's only getting started. So you see, we are multi-faceted, our clients' cases are diverse, and what we offer is invaluable.
We help you with accounting and advice at every phase of your business journey. We are CPA-qualified and Chartered Accountants. From business start up to business close down, business strengthen and expand, to steady growth and staying on top. The ultimate end goal is that we help make your life easier and financially happier.
SEE OUR EXTRAORDINARY TEAM!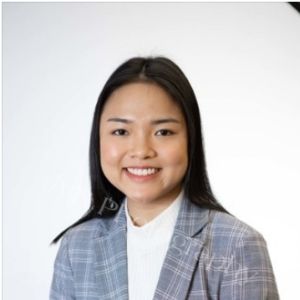 Vy Nguyen
CLIENT SERVICES
Vy works with AgilisCA as a clients services officer and assists with the ongoing needs of clients.
She is passionate about achieving great outcomes for all clients of AgilisCA and contributes to the team with a strong motivation to achieve this.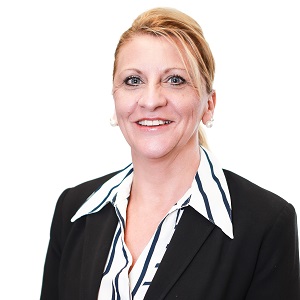 TANIA JAKOB
FRONT OFFICE
Tania relocated from the Gold Coast to Brisbane in October 2018 and started her employment with Agilis CA in November 2018 as our Front Desk Receptionist / Client Services Officer.
Tania brings with her a wealth of administration knowledge within the accounting industry as she has 10 years experience working in an accounting practice prior to commencing her employment at Agilis CA.
Her current role is to answer calls and assist client redirect client queries to the appropriate accountant, book appointments, lodge all tax returns, accounts payable, and general administration duties for Agilis and the team.
This year, Tania will commence her studies to obtain a Diploma in Business Administration.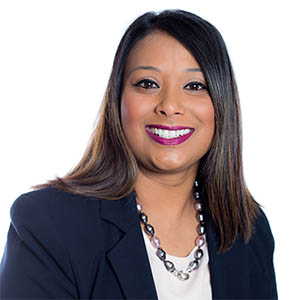 VIJAYTA GOUNDER
PRACTICE MANAGER
12 years of experience in the banking sector and managing her own business has helped Vijay understand clients' business and financial needs, and the importance of deadlines. VJ is a qualified and registered broker here to assist with all your finance needs. She thrives on Agilis' diverse cultural workplace and believes it equips her with all the communication skills required to deal with a diverse set of businesses in vast locations.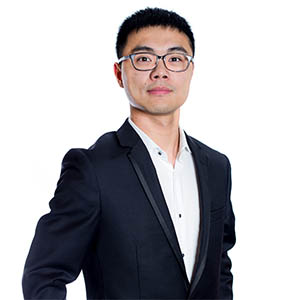 JASON YAN
SENIOR ACCOUNTANT
BBus (Accy)
Jason enjoys preparing individual, trust and company tax returns for clients. With the great experience of preparing tax returns, it has helped Jason to have deep understanding of taxation rules. As a result, he can apply relevant information to specific client case to ensure maximum tax benefit for them.
Born and raised in China, Jason moved to Brisbane for study in 2010. He graduated from Queensland University of Technology in 2009 with a Bachelor of Business, majoring in Accountancy. Then he completed the Master of Commerce at University of Queensland, majoring in Applied Finance in 2013.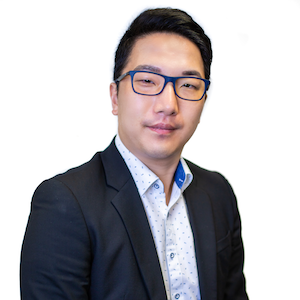 DANIEL KIM
SENIOR ACCOUNTANT
Daniel joined team Agilis in 2014 as a graduate accountant, after graduating from QUT in 2012 with a Bachelor of Business, majoring Accountancy (Finance minor) with distinction and he is currently undertaking CPA courses to be a qualified accountant.
Since joining the firm, he has been exposed to diverse clients, ranging from high-net-wealth individuals to small-to-medium sized businesses with direct guidance from seniors/partners, which helped him broaden both technical and soft skills.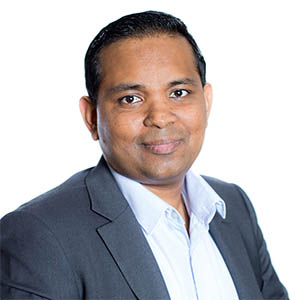 NISHAN FERNANDO
ACCOUNTING & BOOKKEEPING SPECIALIST
B.Bus (Accy)
Nishan enjoys reporting financial transactions accurately based on correct theory and using accounting software programs like BankLink, Xero and MYOB. He thrives on using the data from these programs to prepare Business Activity Statements (BAS) and financial statements.
With the skills to prepare individual, trust and company tax returns, Nishan thoroughly applies proper taxation rules and uses relevant information and understanding for each and every client scenario.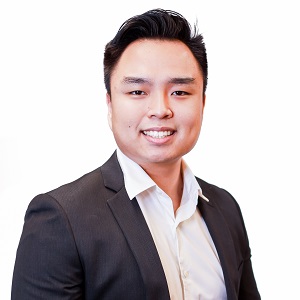 VINH NGUYEN
ACCOUNTANT
Vinh graduated from the University of Queensland (Bachelor of Commerce, majoring in Accounting) at the end of 2017. Vinh has 18 months of experience in accounting and taxation advice. He is also currently studying to become a CA.
Apart from excelling in individual income tax returns, Vinh possesses good knowledge and experience in the trust, partnership and company tax affairs for small and medium businesses.
Away from work, Vinh loves to travel, gym and to spending time with family and friends.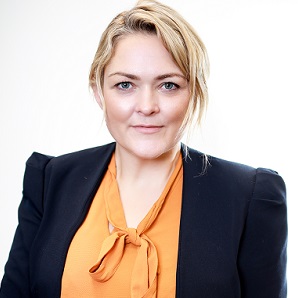 BROOKE BERRY
FINANCIAL ADVISER
Brooke has worked alongside the AgilisCA team since mid-2016 delivering personal financial advice to many of our clients.
Brooke has 17 years' experience in financial services and funds management. Most of her career has been spent in the corporate sector with Colonial First State Investments distributing investments products and strategies to financial advisers throughout QLD. Brooke attributes her experience during the Global Financial Crisis as a career defining moment that fueled her passion for helping people better understand investment risk.
Possessing a sense of unwavering integrity in everything that she does fueled her to leave the corporate world and commence a career in financial advice that was 100% focused on delivering client centered outcomes.
Brooke currently manages $30 million is funds under advice, helping many of our SMSF trustees make better decisions around their investment strategies. Brooke also provides ongoing services to clients in the lead up to retirement maximizing their savings by utilizing tax effective strategies.
Brooke is passionate about helping clients feel empowered and in control of their financial life and clients know Brooke is always working in their best interest.
Brooke holds a Diploma in Financial Planning (Kaplan) and a Graduate Certificate in Applied Finance (QUT). She is now working on obtaining her Master of Financial Planning and CIMA certification.
Authorised Representative No. 1257088 of Hunter Green Pty Ltd Australian Financial Services License No. 225962 Agilis Financial Services ABN 311 6412 8590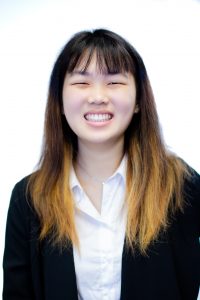 DAPHNE CHENG
ACCOUNTANT
Daphne has recently graduated from UQ with a Bachelor of Commerce, majoring in accounting. Daphne has a passion for assisting team members and helping clients achieve the best tax outcomes possible. Daphne enjoys working on a range of projects including annual compliance, tax planning and software implementation/refinement. Outside the office Daphne enjoys baking various sweets and reading.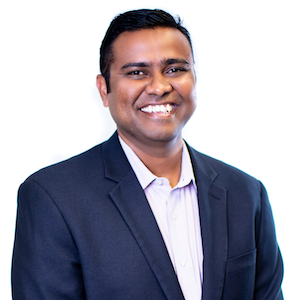 JAYNESH GOUNDER
DIRECTOR
CA BBus Dip Fin Planning
Not only does Jay appreciate the challenges of operating and managing Agilis, he also enjoys providing suitable advice to clients and seeing them succeed in their businesses and personal lives.
Jay provides business structure and advice, ongoing business management, business improvement and cash flow analysis, superannuation and structure advice, and research and development advice.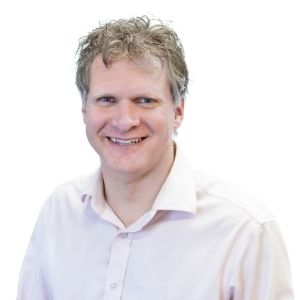 Gene Herder
ASSOCIATE DIRECTOR
CA, BBus
Gene joined AgilisCA in 2020 and is a Chartered Accountant with over 25 years' experience in the industry. Gene has developed a strong reputation for strategising and planning for business success coupled with a firm desire to achieve business growth for his clients. Outside of work Gene enjoys spending time with his family and is an avid soccer supporter.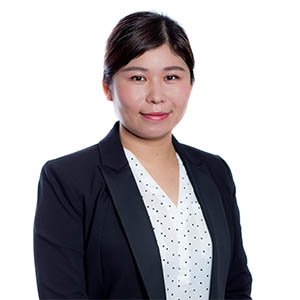 ANNA TONG
ACCOUNTANT
Anna joined Agilis in 2017 with over 2 years experience in both accounting and law practices across Brisbane.
As a forward thinker with great attention to detail, she ensures that her clients receive a great outcome on all matters. Since joining the firm, Anna has taken on responsibilities across a wide range of clients focusing on individual returns and other complex tax matters which will enable her to grow with Agilis and her increasing client base.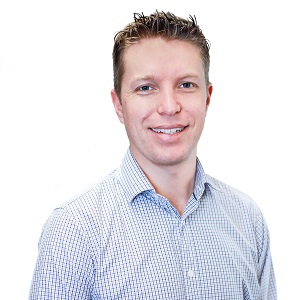 ROLAND NICHOLSON
ASSOCIATE DIRECTOR
Roland joined the AgilisCA team in April 2019 with 13 years accounting experience. He has a passion for helping clients of all sizes navigate through the complexities of the Australian tax system to achieve great outcomes. Roland enjoys working with business owners and stakeholders at all levels to refine their structures, strategy, systems and processes with an aim to build long lasting relationships and facilitate continued growth for his clients. Roland has worked with businesses from a wide range of industries including; retail, manufacturing, real estate, trade and professional services to name a few. When not behind the desk, Roland enjoys spending time with his 3 children and following almost all sports.

"Agilis is a firm that genuinely works for the betterment of clients and provides recognition to its employees when they work hard. Working with Agilis also means more diverse job experiences, challenging opportunities and responsibilities, a high level of team spirit towards achieving goals, good cooperation between management and fellow staff members, and on-the-job training"
NISHAN FERNANDO • INTERMEDIATE ACCOUNTANT