Instinct is not always the answer…
Do you make business decisions based on hard facts or gut feel?
If yours is an established business, in an ind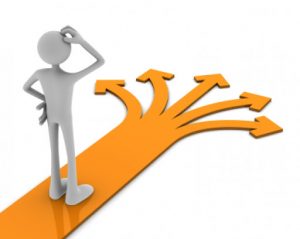 ustry with which you're very familiar, there's a fair chance you answered 'yes' to the latter. That's unlikely to happen in a startup.
Typically, startups are obsessed with gathering data, which helps them read the market, identify customer trends and position their business to capitalize on them, rather than ignoring them and being taken by surprise.
Part of that process entails measuring and monitoring scores of statistics and activities, from the average cost of customer acquisition to the reach and return of social media advertising.
Everything, from your accounting and point of sales systems through to social media and customer loyalty programs, is a potential source of information. "These days, there are lots of software tools that allow you to track and understand what's working and what's not, and startups have a religious zeal for this sort of telemetry."
"Knowing how many customers you have, where the traffic is coming from, how they're finding you and why they're using your product is valuable. It allows you to determine what customers want and need — and then innovation comes in finding a really cool way to deliver it."
Talk to us and we will help you with all your business related queries,