As the grand finals of the 2022 Australian Open near, we have broken down 6 similarities between tennis and business – because the fundamentals of the sport and business do have some surprising and important correlations worth noting.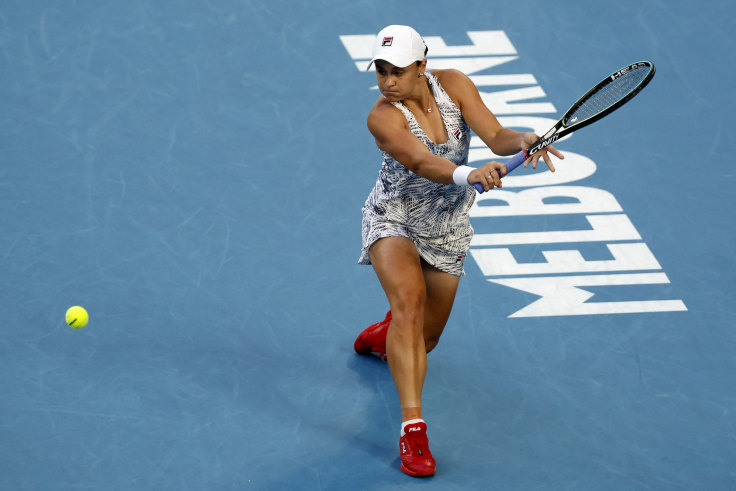 1. Mental strength is just as important as physical  
A very large part of a player's ability to survive and win a tennis match comes down to their mental strength – they cannot solely rely on talent and physicality.
The world's top-ranking tennis players could be down a set or two, in a match that has been going on for hours (look at the 2022 Australian Open quarter-finals match between Medvedev and Auger-Aliassime).
They are exhausted and sore, and their self-confidence could be slipping. What's going to get them out of this situation – and ultimately help them get the win – is their mental persistence. The more experienced tennis players are amazing at this – they focus on what they need to do going forward and, on each hit, find some extra strength and push on.
This mental strength needs to be applied in business. You won't always make the right shots – sometimes they won't land where you want them to, or you hit the net. To get through this as a business owner, you must have a strong and persistent mind, and know how to push on no matter the obstacle.  
2. Keep your eye on the ball – but don't be afraid to take a risky shot
Hand eye coordination is fundamental in tennis for a player to successfully make a shot. As the player sees the ball coming, they form a plan and visualize where they want their returning shot to land.
The same happens in business – you have a vision as to where you want your business to go and subsequently create a plan on how you are going to get it there.
However, if your tennis opponent is a strong player, simply returning the ball is not going to be enough to win – you need to be prepared to take a risk and make a daring shot.
In your business, you are most likely going to need to take a risk or two in order to be successful.
This also reinforces the importance of opportunity spotting, and understanding not only your own strengths and weaknesses, but your opponents.
3. If you're the one serving, use that position wisely
In tennis, when a player is serving, they have an advantage…usually. This advantage depends on the player's abilities and what they do as the server. If they have a strong serve, they could land an ace, or the opponent could fail to properly return the ball.
If their serve is weak, the opponent could win points.
As a business owner and the one who ultimately calls the shots; deciding on what direction the business goes in, if you serve your customers or clients well and listen to what it is they need exactly and can fulfill that need successfully – that's how you win points.
4. Expect the unexpected
It's not uncommon for an unseeded tennis player to beat a top-ranking one – but it does often shock both the players, and the public. It's therefore important to never underestimate someone's abilities.
In business, just when you think you have everything figured out and processes in place, there will be scenario's where something or someone comes along and throws you off course. You need to subsequently be prepared for the unexpected and know how to pick yourself back up.
Flexibility is fundamental in business, as things will not always go your way or to plan – and you need to be ok with that.
5. Embrace your uniqueness and individuality
Top-seeded tennis players tend to have their own signature style and quirks.
For example, Rafael Nadal has his water bottle placement, court lines and serve superstitions – Maria Sharapova has her grunts and her pre-serve ritual of removing hair strands from her face, does some hop-skips, stares down her opponent and bounces the ball once before serving – and Nick Kyrgios loves to take an underarm shot between the legs in matches.
These habits, superstitions and tricks are what makes these players unique and exciting to watch.
For a business, this highlights the importance of finding your unique selling point (USP), and capitalizing on it.
6. Playing alone on court does not mean you are actually alone
In the singles tennis events, players are out on court representing themselves, by themselves – but they aren't actually alone. It takes a team to get a player to this point; some of which may include coaches, physicians, family, psychologists, and sponsors.
In business, the success of a company doesn't always come back to one singular person – contribution to this success stems from a team of employees who helped you achieve the business goals, family who supported the business dream, and customers who invested in the business.